Visual Studio ALM Rangers Architecture Tooling Guidance 2.1 (ABE) is available
The Visual Studio ALM Rangers have released a new ALM guidance package for Visual Studio 2010.
Overview from Visual Studio ALM Rangers Site
The architecture tooling guidance contains practical guidance for Visual Studio 2010 Ultimate, common usage scenarios, hands on labs, and lessons learnt in-the-field from the communities, focused on modeling tools.
The guidance scenarios include understanding and reverse engineering an existing application or starting a new application from scratch. These are both common challenges that any development lead or architect faces. The intent is to present you with examples that show how these tools can support you in real world scenarios, and to provide you with practical guidance and checklists, instead of an in-depth tour of the product features.
This latest version contains a new
Visual Studio Extension
which includes guidance automation and hands-on labs, in addition to the existing guidance. See the download page on the companion
Codeplex site
for a series of short videos that introduce the new extension features.
Download the extension
here
.
Check out more about the ALM Rangers
here
.
Some screenshots below: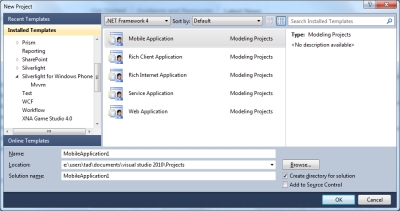 Click here for larger image
Click here for larger image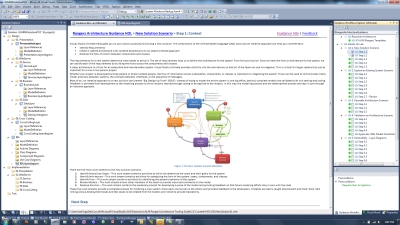 Click here for larger image
Click here for larger image