ZM NC2000 Silver Notebook Cooler Review and the Poor Mans Cooler
I was recently encouraged to buy a Notebook Cooler, Silver, ZM-NC2000 when my laptop got so hot it shut down on me, and burnt my finger when I hit the power button to turn it back on.

I had the opportunity to buy one several times at a very reduced rate when Circuit City was going out of business, but I blew it off thinking I would never need one. WRONG.

I am not a gamer, just an amateur photographer and programmer. I was using Deep Zoom to create a zoomable collage, had Photoshop up, was running a virtual of Visual Studio 2010 on Windows 2008, and running Visual Studio 2008 locally. I think I got really luckily. There are some pretty bad horror stories out there about over heated laptops and the expenses paid to get them back up and running.

While waiting on my new Notebook Cooler to arrive, I used a poor mans cooler. Before and after pictures are below. I will use the poor mans cooler at work, and the new ZM-NC2000 Notebook Cooler at home. Geez, rereading that sounds bad, but in reality I don't pull out the big guns at work. I hardly ever mess with graphics there.

This thing runs super quiet. The laptop has stayed nice and cool so far. I repeated the same scenario I over heated in (above), and the laptop stayed nice and cool. I don't think I will ever find myself carrying it around with my laptop, but it is light enough to.

I recommend this to anyone running on the hot side of your processor. Do some digging and you'll find some costly stories about overheating laptops. For the price, you can't beat it.


Poor Man's Cooler (Click image for larger view)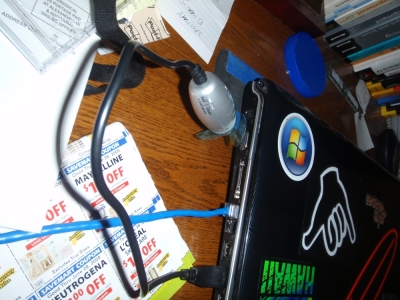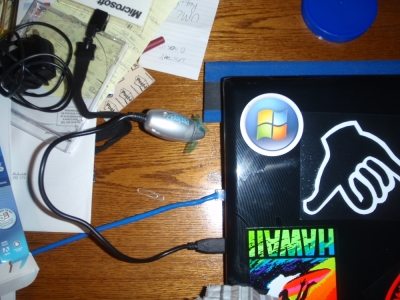 ZM-NC2000 Notebook Cooler (Click image for larger view)